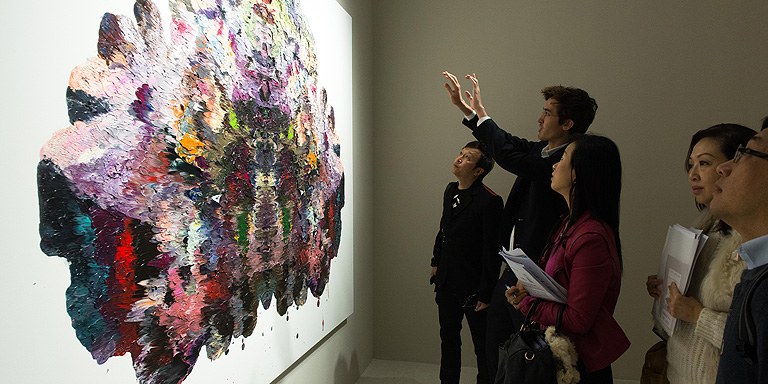 Brushing Up
Art-hungry executives are enrolling in new art-collecting courses.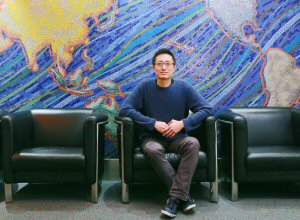 Since peak sales of Chinese contemporary art in May 2011 put the genre and the region in the global spotlight, a stream of new art fairs and international galleries have opened across the region, many of them in Hong Kong. Auction houses here regularly herald record sales, fuelling a thirst for knowledge about art and the art market. New executive courses are tapping this interest and turning it into a passion for art and collecting, potentially grooming a powerful new generation of collectors.

"The crazy prices and the excitement surrounding art fairs and the auction market hit many front pages in Hong Kong and in China," says Ken Wong, head of the Centre for Degree Programmes at the Hong Kong School of Professional and Continuing Education (HKU Space).

In January, HKU Space launched its first executive programme focused on collecting contemporary art, run in conjunction with Art Basel Hong Kong and London art school Central Saint Martin's College of Art and Design. The six-week course, which is limited to just 30 students per intake, was over-subscribed. The schedule of talks and seminars gives students access to leading art figures, including lectures by Art Basel Director Marc Spiegler, local gallerists, professors, private collectors and dealers. It also includes guided tours of galleries and VIP entry to Art Basel Hong Kong.
Mr Wong says that the programme aims to provide the latest insights into the way the art market operates globally, as well as educate students on how to begin and expand collections to avoid common pitfalls made by newcomers to the market.
Learning Curves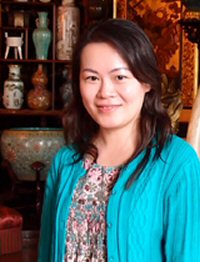 "Prices for contemporary art, which have recently been ahead of Impressionist art, lead many of us to believe that buying art is probably a good option for investment," says Mr Wong. "But in recent years, many new collectors have jumped into the market and made several mistakes," which he says includes buying art that exceeds a collector's budget, collecting too many assorted artists, or buying pieces randomly, often when caught up in artist hype and without a plan to build a collection.

But Mr Wong adds that the course teaches beyond looking at art as speculative investment. Rather, the goal is to transform students into lifelong art lovers. One of the speakers in the early sessions was Michelle Huang, an Assistant Professor in art history and museum studies at Hong Kong's Lingnan University. Her topic detailed how museums collect pieces, and the effect these acquisitions can have on an artist's value. Showing students acquisition records from some of Britain's top institutions and recording their rise to prominence for overseas audiences helped students see beyond the local scene and the predominance of auction house records, she says. "I wanted to let students know how art dealers, curators and galleries acquire, to teach them about artistic value and cultural significance," she says. "This is very different from the art market. They don't have a lot of background in this area."
Many of the students on the course are highly educated, some from Ivy League universities, and are successful professionals, including lawyers, bankers, designers, architects and government officials. Some students travel from neighbouring countries to attend course seminars and gallery visits. But they are at the very beginning stages of collecting, and many are intimidated about entering a gallery, says Paul Yip, Gallery Manager at Amelia Johnson Contemporary in Hong Kong. "Most students are interested in Chinese and East Asian art, so Korean art is an important component," says Mr Yip, who recently gave a talk about the subject, which students knew relatively little about. They asked about the potential of artists and their position in the market. "I encouraged them to go into more galleries and museums," Mr Yip says, to learn and explore.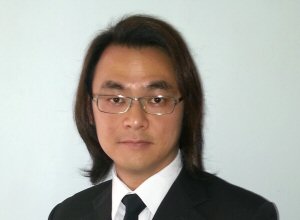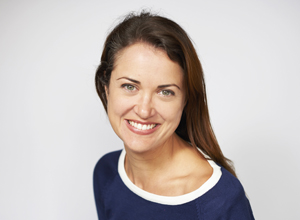 Newly Primed
Other major institutions are catering to this demand from would-be collectors. In October 2014, Sotheby's Institute of Art partnered with Beijing's Tsinghua University to run a six-week executive programme on collecting and art connoisseurship taught in various locations, including Beijing, New York and London. In March 2015, the Van Gogh Museum and the TIAS Business School partnered to offer a three-day master class, Art Finance and Collections, on the mainland. The course, which culminates in a guided tour of Art Basel Hong Kong, was inspired by the rapid growth in art investment in China.

Affordable Art Fair Director Stephanie Kelly says, "Education will be at the very centre of the fair," when it is held in Hong Kong in May.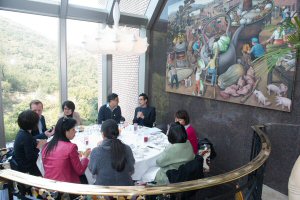 An on-site "art theatre" will offer talks and videos on collecting, while Q&A sessions will be arranged during gallery visits and meetings with artists. A type of "gallery speed-dating" will introduce five gallery directors and give them five minutes to talk about what they acquire and why. For the first time, the fair will also run art appreciation tours. "It's not about telling people what a picture is, but giving them the tools to talk to galleries themselves," says Ms Kelly.

Gallery tours are in demand. HKU Space's Ken Wong recalls that his early visits to galleries always felt intimidating. Mr Wong says his current students have requested more overseas travel for art tours and to meet artists. Shanghai and London are two destinations under consideration for the next trip, which already has a waitlist.

The programmes attract high-level players and natural leaders, who together, could form powerful networks in the art world in years to come, according to Mr Wong, who hopes to promote inclusive collecting, which supports emerging artists and invests in the growth of the local art scene. Confidence in the continued strength of contemporary art remains high, and there is a newfound confidence in the rise of Chinese and China-based contemporary collectors.
Related Links
Affordable Art Fair
Amelia Johnson Contemporary
Hong Kong School of Professional and Continuing Education (HKU Space)
Sotheby's Institute of Art