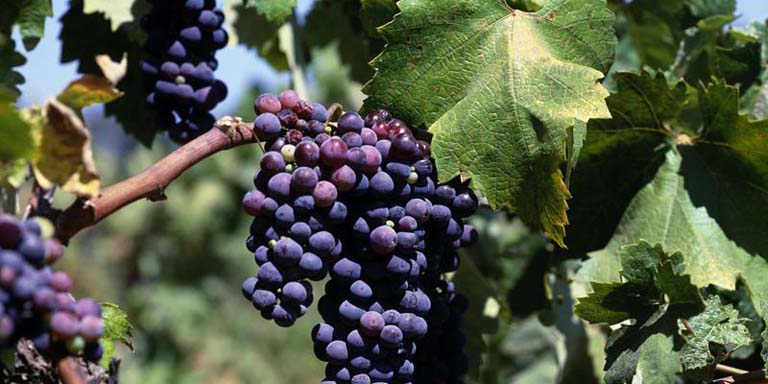 A Taste of Africa
South Africa's wine industry is planning a major push into Asia, with the Hong Kong International Wine & Spirits Fair an integral part of its regional expansion plans.
South African winemakers, together with international export organisation Wines of South Africa (WoSA), are aggressively targeting the Hong Kong and Chinese mainland markets. Last week's HKTDC Hong Kong International Wine & Spirits Fair was part of a series of events where the South African wine trade hopes to raise greater awareness of its product in Asia.

In 2012, wine writer Hugh Johnson described China as the "key growth market identified by South African vintners." Today, both South African wine producers and WoSA, the body tasked with promoting South African wine exports, would agree.

China clearly has the potential to become the world's most substantial wine market. Developing the Chinese market – and the wider Asian market – is an ongoing strategic project for the South African wine industry. To ramp up the profile of the country's wines, WoSA recently established an office in Hong Kong, to more directly engage the wine trade and consumers.
Springboard to China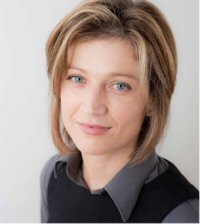 "Hong Kong, mainland China and Macau are important for us," said Michaela Stander, WoSA's Marketing Manager for Asia. "This is not only because of the potential size of the market in the region, but also because of South Africa's recent inclusion in the BRICS economic bloc."

For South Africa's wine industry, Hong Kong is not only a key market in itself – with wine consumption per head higher than in any other part of Asia – it also provides a springboard into the mainland and the wider Asian region.

"Our intention is to use our Hong Kong base as a platform to build the profile of South Africa as a wine-producing nation capable of excellent products of outstanding value across a range of price points – from very high-end to affordable, everyday enjoyment," Ms Stander said.
Expanding Market Share
South African winemakers were long isolated from the international markets during the commercial sanctions of the apartheid era – a time when other New World wines were steadily accruing market share.
Immediately after the commercial boycotts ended, South African wine producers, keen to secure international orders, sold their wines at below market price. To an extent, the legacy of this underpricing policy remains a burden for the South African wine industry two decades on.

Yet, South African wines have come a long way since the end of sanctions. There is a growing awareness of the world-class status of the country's wines. Influential wine critics, including Jancis Robinson, Tim Atkin and Stephen Tanzer, have lauded the quality of South African wines, which are also winning international trophies, including success at the Six Nations Wine Challenge in Sydney.

"There is a growing body of opinion among sommeliers in the UK, the US and parts of Asia, that South Africa is the country to watch, largely because of its exciting, often original wines," noted Ms Stander. "The number of South African wines now retailing in the higher price categories, of about US$65 to US$240 a bottle, is also rapidly rising."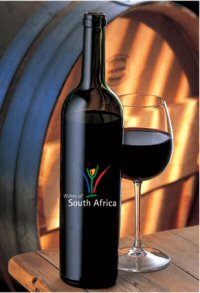 As South Africa's top-level wines start to gain traction in Hong Kong and China, Ms Stander expects the market response there to be similar. While growth is notably occurring in the luxury segment, she also emphasised that South Africa continues to cater to budget-conscious consumers, with wines in the US$12 to US$25-a-bottle price range.

To create greater awareness of South African wines in the Chinese market, much of WoSA's focus is on educating the trade as the conduit to the end-consumer. Exhibiting at the HKTDC Hong Kong International Wine & Spirits Fair, Vinexpo Asia Pacific and ProWine China is seen as key to exposing trade buyers to South African wines.

Bethchen Zaayman, International Export Manager for Blaauwklippen Vineyards, exhibited at the Hong Kong International Wine and Spirits Fair for the third time. "For me, this show is particularly interesting," said Ms Zaayman. "As well as buyers from Hong Kong, there are significant numbers from China, the Philippines and Thailand."
WoSA is also wooing several top sommeliers to help build the profile of South African wine across Asia. Late last year, it embarked on a marketing initiative in seven major Chinese cities, including Hong Kong, as part of a mission to raise awareness of South African wine among sommeliers, the gateways to consumers.

This project was followed in April this year by a month-long promotion in Hong Kong to mark South Africa's 20th anniversary as a democratic nation. This included opportunities for South African wine importers to present their products at sommelier master classes and wine dinners.

WoSA has also run retail promotions in Hong Kong at City'Super outlets and Watson's Wine stores, and provided training to Cathay Pacific staff to support on-board listing of South African wines. Greater visibility of South African wines in duty-free outlets also helps to generate interest from Chinese consumers.
According to Ms Stander, the Chinese cultural preference for red wine may be changing as the Chinese wine market matures. "We are finding that there is a growing appetite for white wines, in particular Chenin Blanc, South Africa's most widely planted varietal, as well as blended whites," she said. "Chinese consumers are enjoying the versatility of Chenin, which is capable of a wide taste profile – from bone-dry to fruitier styles – and in unwooded, or barrel-fermented or wood-aged forms."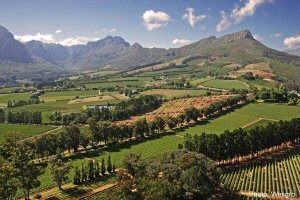 Pieter Cronje, Marketing Manager for Uniwines, one of South Africa's leading wineries, agrees that there is a change in China's attitude to white wines. "Especially in the youth segment of the market, and particularly among women, there is a growing preference in Asia for lighter and sweeter white wines," said Mr Cronje.

South Africa's Cap Classique (the generic term for champagne-style wines from the Cape) is also said to be popular with Asian women. This style of sparkling wine has now moved beyond being a product reserved solely for celebrations and is becoming more popular for general consumption.

South Africa exported 26 per cent more wine by volume in 2013 than in the previous year, an increase boosted by a bumper harvest and a weak currency, the rand. As the Chinese market is seen as becoming more receptive to the New World's fresh and innovative styles, South Africa's wine industry is starting to see the benefits of increased retail and hospitality listings at key outlets.

For more market opportunities, please visit: http://research.hktdc.com/
South Africa
China
Africa